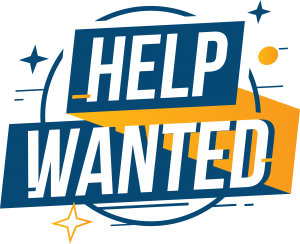 The past year has been both a challenge and an opportunity for independent grocers who've dealt with the difficulties of adapting to a pandemic while benefiting from a huge increase in grocery demand and sales.
Heading into the months ahead, the future looks promising, with grocery operations 
hopefully returning to normal once COVID-19 vaccinations have been completed, and stores having an opportunity to reinvest some of their gains into improvements that can help them retain and grow the new business they've captured.
However, just as things seem like they're turning a corner, new challenges are arising. And one of them is the difficulty in being able to staff grocery stores.
As a technology company serving independent grocers across North America, we hear and see some of the latest developments in the industry every day. And one recurring theme we've been encountering is that it's getting hard to fill vacant positions and find enough labor to staff grocery stores.
It's also a trend we're seeing in other industries as well, including the warehousing and distribution industry. As grocery stores, warehouses, and other businesses have snapped up available workers in recent years, unemployment has run near historic lows, and while COVID-19 temporarily caused a wave of layoffs in some sectors, the grocery, distribution and logistics industries have ended up needing more labor and are now having a hard time finding it.
Another thing that these industries have in common is that they're now turning to technology to find a way to do more with less human capital. If you can't fill every open position, then you need to find an alternative way to offset that need by investing in the right technology and strategies.
A good example is the installation and expansion of self-checkout lanes in many independent grocery stores. Previously, many independent stores avoided self-service options because they preferred to focus on old fashioned, personalized service. But the realities of labor shortages are leading many of them to rethink that approach.
For example, if you can't staff four traditional check-out lanes, but you can assign one staff member to serve as a shopper attendant for four self-checkouts, you can potentially serve a lot of customers with less labor. However, you can still have an attendant available to provide assistance when needed, answer questions, and even say goodbye and offer a thank-you and a smile as customers leave the store.
Ultimately, if you use the right technologies, such as LOC's point of sale software and Zebra's MP7000 grocery scanner scale, you can create a much easier and more intuitive self-checkout experience, so customers can quickly scan and bag items and get on their way without the frequent hassles and delays that plague other self-checkout systems.
For example, Zebra's scanner scale uses bioptic imaging to make the barcode scanning process much faster, simpler and more reliable, from virtually any scanning angle. Moreover, if your store wants to really take things to the next level, the Zebra MP7000 can also be paired with an optional camera and with intelligent software that automatically recognizes and weighs produce items so customers don't have to search for them, select the right item, and do it on their own like they do with other self-checkout solutions.
Investing in self-checkouts is also a way to reassign your existing staff to other personalized customer service tasks such as providing convenient curbside pickups, in-aisle mobile customer service, and even e-commerce and grocery delivery right to your customer's door.
Some of our customers are also saving on labor and costs by equipping their staff with solutions such as Zebra touch mobile computers and LOC's Store Management software suite, which help automate inventory, restocking, pricing and merchandising.
By using touch-enabled mobile devices with added processing power, memory, and scanning speed, along with software that's designed to streamline workflows, store staff can complete tasks faster, more intuitively, and with less effort. This reduces labor requirements and makes it easier to retrain your existing workers or onboard those precious few new hires.
Small innovations like this can do a long way, just as they've done in the warehousing industry, where next-generation Zebra mobile devices are helping staff increase their productivity by 14% per worker per shift. And many warehouses and distribution centers are now using hands-free, voice-directed picking technologies such as wearable computers, ring scanners worn on the finger, and headsets. These devices work together with inventory management software to help workers pick inventory and fulfill orders in record time, along the most efficient pathways, and without having to juggle mobile devices.
At the end of the day, while the grocery, warehousing and logistics industries are facing unprecedented challenges, technologies like these offer a way to keep up and even get ahead of demand. While, they turn those challenges into opportunities to keep riding the wave of increased sales, build customer loyalty, and grow business for the future.
If those are priorities for your grocery store or independent chain, but you're struggling with today's labor shortage, contact our team at Data Cash Register to find out how we can help. We'll share more about some of the latest technological innovations in the industry to help you evaluate some of the newest solutions and strategies to see if they're a good fit for your business.
To get started and start a conversation, call us now at 1-888-429-4493 or email us at support@dcrpros.com.