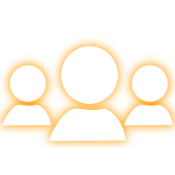 DCR is a sales and service organization providing point-of-sale systems to restaurant, supermarket, and retail businesses.
As a value-added systems integrator, we have selected some of the finest hardware and software vendors in the world to supply our system components. We then create custom solutions for our customers. We serve customers with small and large needs from a single site to hundreds of sites. Take a look at some of our system offerings and customers who have chosen DCR for solutions.
Sales and administration staff, training and support facilities, and demonstration areas are accommodated in each of our locations.
Nashville
942 Woodland Street – Nashville, TN 37206
1-888-429-4493 Toll Free
(615)227-6978 Phone (615)227-7589 Fax
Map to our Nashville office
Our Mission and Company History
Service is the key to system performance. Access to knowledgeable, competent, and responsive people can mean a system is earning you money or it isn't. We maintain service experts to provide 7 day a week, 24-hour response. Regular, in-depth training is required to keep skill levels at their peak. We are committed to this investment. Our team has a unique blend of industry experience, business management skills, and hands-on technical expertise to bring you a single source solution that yields lasting results.Because our company was founded on service, we quickly learned the value of a complete parts inventory. Immediate repairs and/or "loaner" parts will keep your business running.

We always strive to give same day on-site service. Because of the changing needs of today's business operators, DCR offers support and service options such as on-site, hardware/depot maintenance, and software support to meet your needs.As one the South's leading Value-Added-Resellers, our user list continues to grow with some of the largest businesses in the region. We are capable of serving the small business operators as well as large chain-store operations. By constantly researching new products, our product line remains powerful. Providing quality, serviceable products that will meet the demands of your business is our goal.We back our sales with complete training, custom installations, and follow-up support.Your reason for purchasing a system is to control your business and increase profits. You must select a company with the ability to evaluate your needs and develop a system to meet those needs. With the proper hardware and software tailored to your operation, you will be in control. Our "systems configuration" team is available to perform training, installation, and support.

Today's systems perform more functions than we could have imagined a few years ago. The information provided by a system can be overwhelming unless professional trainers are available to advise you on the most effective ways to use a system. Software upgrades are necessary to keep your investment working at its peak and protect it from new threats. Dialup and IP based communications allows us to support your system from our office. This provides immediate response to your needs and eliminates travel-related expenses. When changes are necessary, we respond.With offices based in Nashville, Memphis, Texas, and Arkansas, we cover a large area, which includes Tennessee, Kentucky, Alabama, southeast Arkansas, Mississippi, Louisiana, Texas and beyond. While concentrating on businesses headquartered locally, we have built teams capable of serving large corporate accounts with nation-wide installations.
How Our Business Started
Service, Sales, Support. We've come a long way since Charlie Blackwell founded a small cash register company in 1961. In those days, only mechanical cash registers were available. Charlie knew that first rate customer service was the key to his success. With that attitude, Data Cash Register grew to 10 employees.During the 70's the electronic cash register became the equipment of choice for business operators. By investing in new technology and quality personnel, Data Cash Register became one of the largest independent cash register companies in the South.

By the 80's we were proficient at installing communicating point-of-sale (POS) systems for larger customers while continuing installations of stand-alone registers for smaller customers. We employed over 20 people during that period and expanded our office space to 10,000 square feet. When an opportunity emerged in Memphis to acquire another office, we chose to expand our proven strategies into a larger territory. Our growth allowed us to deliver the quality service that customers came to expect.

The 90's introduced open architecture POS systems. DCR invested in product-training programs to educate our personnel on the new systems that some customers chose to control their operations. We continued to put forth effort and interest in the traditional POS systems that some segments of our market required.Today, hardware and software customization and integration have become high priorities. The speed of change seen in current products requires constant updates to the systems, components, and services that we offer.During all of this growth and new technology, DCR never lost sight of what Charlie knew in 1961. Our success in the future, as in the past, will be determined by our ability to deliver customer satisfaction.

We are proud of our company, people, and facilities.
We have a history with a future.
Employment Opportunities
While DCR is blessed with a very dedicated and knowledgeable staff, we are always looking to fill positions as we grow. Please contact us about current job openings. If openings exist, we require an application to be completed (please do not send a resume unless requested).Service/Support Technician– A service focused position that requires hardware, software, and customer relation skills.Systems Training/Support Technician– A training and support focused position that requires software, hardware, and customer training skills.System Sales/Consultant – A sales and consulting position and requires industry and product knowledge and excellent customer relationship building skills.