Grocery Store POS System Solutions Designed for Your Business
Streamline your operations, cut costs and maximize profits with a Grocery POS system from DCR POS
POS Features Sure to Please
Our grocery solutions combine the latest hardware with industry-leading software to bring you all the benefits and features your grocery operations need to succeed.
Loyalty & Promotions
Drive profitable growth in your grocery store or supermarket by creating a loyalty program and promotions based on the way your customers shop. 
Analytics
Be in the know of how your business is performing and make valuable decisions based on what your retail operations need.
Guest Experience
Give today's consumers what they want by implementing a variety of experience enhancing solutions such as a loyalty program, targeted promotions, self-checkout and online ordering.
Designed for Grocers
Our grocery solutions combine the latest hardware, the industry's most powerful grocery software and our 24/7 service and support to deliver the tools independent grocers need to compete and thrive in today's market.
LOC Store Management Suite POS
Long gone are the days of multiple management systems for supermarkets and grocery stores. It's time to put your POS and management system to work for you. Now your back office and retail floor operations are easier to manage through one management suite that's capable of growing as your store grows.
With the Loc Store Management Suite, gain the advantage of a cost-effective, upgradable solution for your retail operations. Power through checkout, inventory, purchasing, and receiving with a complete store management suite built specifically for your industry. Seamless POS integrations, kiosk, mobile reporting and all-inclusive bookkeeping functions are just the beginning of the features your store can receive.
Equip your POS System with the Right Hardware
Toshiba and LOC: your retail-ready grocery store management solution
DCR's Store Management Suite solution is an all-in-one system that features LOC software paired with the Toshiba hardware so many grocery stores and supermarkets trust to run their POS solutions. Achieve higher levels of efficiency and profitability than ever thought possible with a system designed with features to deliver long-term benefits.
Industry-leading benefits include:
Inventory control
Centralized reporting and back office management
Merchandising, loyalty and promotions
Integrated i3DVR Surveillance

Self-Checkout and Kiosk
Analytics and Mobile Reporting
Cloud-based System Management
Online Ordering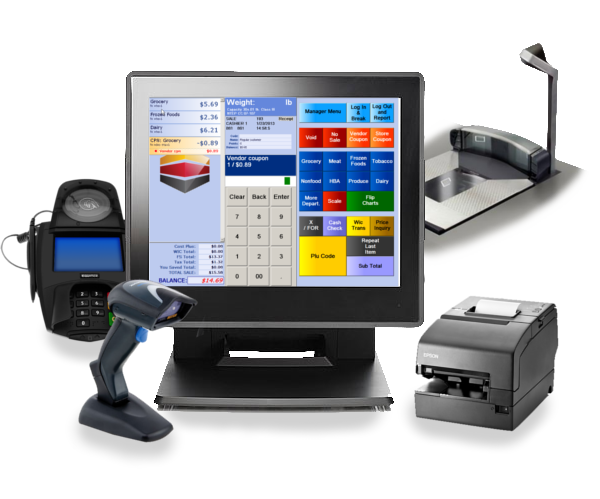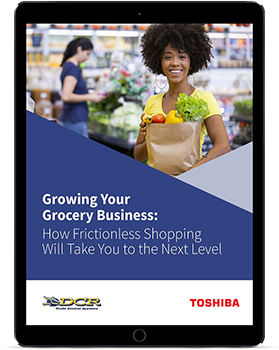 Discover How The Right Hardware Can Make Shopping Effortless
24/7 Service and Support
DCRPOS is your go-to provider for Grocery point of sale service and support
No matter what you need DCRPOS is here for you. Conveniently located in Nashville, we serve the Southeastern United States with all your grocery and supermarket point of sale service and support needs 24 hours a day, 7 days a week.
Contact us today and learn how we can help make your life easier.
See what people are saying about DCR and LOC Software SMS…
And what else they are saying…
LOC Store Management Suite (LOC SMS)
Features at a glance:
Return on Investment
LOC SMS starts paying for itself from the moment it is installed by eliminating manual errors and automating manual processes reducing the amount of time you spend back office. LOC SMS substantially affects your bottom line and enhances your quality of life.
Powerful Promotions Engine
The combination of LOC Software SMS POS, customer file, loyalty and coupon engines
provides retailers with the most complete, most adaptable, most sophisticated
promotions toolset in the industry, without exception.
Security
LOC SMS protects your investment by providing cashier monitoring, entry and exit journals, activity journals, the ability to set access levels based on user and easily integrates with our IP surveillance systems!
Reporting and Analytics
LOC Store Management Suite generates detailed reports on almost all aspects of your business allowing you to quickly and easily manage your performance.