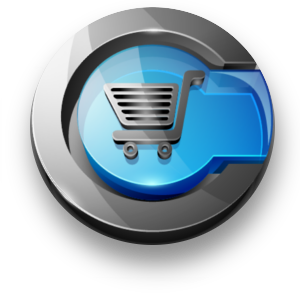 It's safe to say that the retail market is changing, and at a pace unthinkable even twenty years ago.
In a post-Great Recession economy, retailers feel increasing pressure from customers who are looking for the best bargains, and 50% of all purchases are now at least researched online, if not outright purchased from an online marketplace. Add to this the effect of Walmart on community retailers, and you have all the makings of a segment of the business community – the small retailer – being tossed asunder by these titanic waves of change. What is the small business owner to do in such a market?
It's difficult to imagine that the independently-owned retail store will ever be what it was ten years ago or more. The habits of the average consumer trend toward online shopping, and that is unlikely to change without a serious upheaval in the perception of the internet as the less expensive, more informative place to buy goods. Not only is the web seen as more economical, it's unquestionably more profitable. As of 2013, Amazon was generating $600,000 in revenue from a single, full-time employee.
What this means for you, the small business owner, is that you simply cannot ignore the internet as a marketplace. With little overhead, you can, and should, secure a website for your business, preferably one that reflects your inventory and potentially serve as a digital storefront for your business. It's not feasible to compete directly with a giant like Amazon, but you can provide costumers with the ability to research your products online in the same way as the Amazon behemoth. It also opens your doors to customers hundreds or thousands of miles away!
So, let's assume we've set up a website and filled the pages with items and item descriptions that accurately reflect your inventory, and even provide browsers with a means of buying directly from you via the web. Trust me, this is not as difficult as it sounds, and, in some cases, can be accomplished soup-to-nuts in the matter of a week or two. There is a growing industry of web providers who give you templates and secure checkout options to get your online business up and running with minimal technical skill. Once we've established your internet presence, and this means more than a Facebook page for retailers, we can focus on the other thing consumers desire: expertise.
Just as your brick-and-mortar store provides a shopping experience, your website should reflect a confidence in your products and service that can transform online shoppers into customers walking through the door. Via a blog or news page on your site, you can alert local shoppers to special events and deals that get them excited to visit your store. Also, by showing your expertise in discussing your products, you present yourself as a source of information, as well as a merchant. For example, if you're a wine and liquor merchant, your news page could announce the release of a new vintage, as well as include some basic analysis of the label. Let your customers and potential customers know that you are a resource they can draw upon to make an informed buying decision. Research has shown that customers are willing to pay more from a store that exhibits expertise in recommending products suited for them.
This expertise must be demonstrated within the walls of your physical store, as well. Having a sales team that can demonstrate knowledge of products and craft a shopping experience unique to customers, who I'm sure you will agree have become more demanding of their retailers, will inspire confidence in their purchases and in your brand as a retailer.
The retail space has become a real fight for customers and profit in today's world. Those willing to rest on the laurels of a reputation forged in the past would do well to remember the fleeting nature of success. It is a constant battle for profitability, and, as more sales move from retail stores to the web, you simply must adapt to this changing economy. By meeting your customers both in person and on the web, and by demonstrating a shopping experience that cannot be replicated on the cold screen of a computer monitor, you can distinguish yourself as a merchant. By being the expert on your products, and being available for sales or information across the globe via the web, you will have positioned yourself to not only survive this turbulent economy, but to thrive!