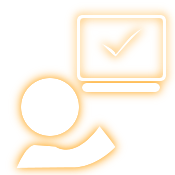 Introducing rMonitor, the new cloud based remote monitoring service for your POS system.
With rMonitor, you will have peace of mind knowing DCR is monitoring your system for errors 24/7. When a problem is discovered, rMonitor alerts DCR's professional technicians to resolve it quickly!
br>
br>
Cloud based Monitoring

With rMonitor, DCR remotely monitors your system to proactively identify and resolve small issues before they can become large problems. This helps to reduce system down time due to large scale system malfunctions.

Secure

Your system is monitored securely and safely. Only qualified DCR techinicians will be able to acces your system using rMonitor.

Peace of Mind

Rest easy knowing that we are keeping watch on your system's health and performance.

Automated

With rMonitor you don't have to do a thing. Alerting and monitoring are completely automated.