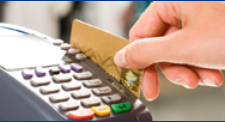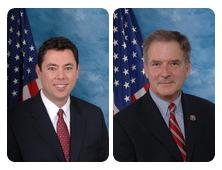 Representatives Jason Chaffetz (R-Utah) and Bill Owens (D-N.Y.) are introducing legislation in the U.S. House to repeal the Durbin Amendment, the debit-card interchange fee regulation in the Dodd-Frank Wall Street Reform & Consumer Protection Act. In comes H.R. 3156.H.R. 3156 is the latest attempt to repeal swipe fee reforms which recently went into effect on October 1, 2011 to the benefit of Main Street merchants and consumers. The swipe free reform places a cap on per-transaction swipe fees that banks charge retailers when purchases are made via debit cards. The old fee was approximately 44 cents per transaction. The amendment limits this to about 21 cents per transaction.

The legislation would cost consumers more than $6 billion a year in savings that merchants plan to pass along to their customers, the National Retail Federation (NRF) said. "This misguided legislation would take billions of dollars in savings away from American consumers," added Duncan, chairman of the Merchants Payments Coalition (MPC) and senior vice president and general counsel of the NRF.
"The banks tried to stop this law from being passed, they tried to delay it once it was passed, and they managed to water down the amount merchants and consumers will save. Now that it's just barely taken effect, they are trying to repeal it before anyone can benefit. Congress needs to stop doing the bidding of the banks and think about the people who paid for the bank bailout not so long ago–consumers and Main Street merchants."
N.G.A. President and CEO Peter Larkin wrote Members of Congress recently urging opposition to this misguided legislation and urges those concerned to contact their Representatives.
Sources:
CSP Daily News, Bill Would Repeal Swipe-Fee Reform, Oct. 13 2011
 http://www.cspnet.com/news/services/articles/bill-would-repeal-swipe-fee-reform

National Grocers Association