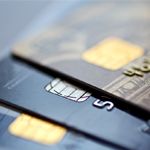 Merchants accepting VISA and MasterCard can greatly reduce fraud and increase card data security due to new technology designed to ensure secure smartcard payments, assuming you upgrade your POS system.
This smartcard technology, long used in Europe, is finally coming full swing to the United States.
That means merchants will have to upgrade point-of-sale systems to accommodate the new technology, known as EMV. EMV, which stands for Europay, MasterCard and Visa, adds dynamic data to transaction process to prevent skimming and other fraudulent practices. EMV will apply to "chip and PIN" and "chip and signature" payment cards.

By October 2015, merchants who have not upgraded their systems may be the ones left paying for security breaches involving their customers' cards. Retailers selling fuel will have an additional two years, because their POS systems are linked to their pumps.
Here is Visa and MasterCard's implementation timetable:
• October 2012: Visa's Technology Innovation Program (TIP) and MasterCard's program go into effect. That means Visa and MasterCard will no longer require merchants to validate PCI DSS compliance, as long as they use dual-interface (contact and contactless), EMV chip-enabled POS terminals for at least 75 percent of transactions.

• April 2013: Payment processors must be able to process EMV transactions by this date.

• October 2015: A liability shift goes into effect, which means that processors will become responsible for fraud losses from merchants that don't have EMV terminals. The financial responsibility likely will be transferred to operators, so investigate how your POS provider is adapting.
Equipping your restaurant with EMV-enabled terminals/POS systems sooner rather than later has obvious advantages, says Heartland Payment Systems, the National Restaurant Association's endorsed payment-processing provider. Those include customer service benefits, such as patron convenience and security. That's why it's important to get ahead of the game with all your partners, especially your payment processor and POS provider, Heartland says.
Contact us today for more information on upgrading your system!
br>
br>