Now we get to the final three ways you can improve your business in the coming year.
If you missed the first two, please be sure to read part one of Five Simple Ways to Improve Your Business in 2014.
br>
br>
3. Untether, Go mobile
br>
Third, think about going mobile! As tablets evolve into more durable and more powerful machines, using them as on-the-go cash registers and ordering devices only makes sense. The cost of tablets has fallen to very reasonable levels, and a few tablets can give your business a flexible edge in satisfying your customers. Have an event that crowds your cashiers during peak times? Have an employee or two take orders on tablets loaded with your software to alleviate some of the wait times and more evenly distribute the flow of customers. Or, perhaps, you want to keep your staff on the patio during those busy summer nights. A tablet can allow them to stay where you most want them to be – in front of customers and generating revenue!
br>
br>
4. Get "Web-ified"
br>
Fourth, take some time and talk with your business partners about what aspects of your interactions can be web-ified. From ordering raw materials and ingredients to processing payments and receiving invoices and purchase orders, there are probably time-sucking processes that your partners have streamlined into web or phone apps. For restaurants, many big food providers will deliver invoices in a downloadable file which can be processed with the click of a button. Why spend time entering data when you don't have to? Look at the most time-intensive aspects of your business and talk with your representatives about finding a solution to free you and your staff up to focus on what's important.
br>
br>
5. Automate and Vacate
br>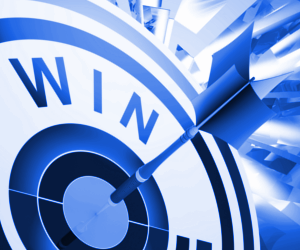 Fifth, find ways to let your business come to you. With surveillance systems and reporting getting more mobile, investigate ways that you can untether yourself from your business and find more time for what's important. Friends, family, travel… all the reasons we're working in the first place. With a bit of automation, you can carve more quality time for yourself and loved ones, or simply more time to pursue those hobbies you're passionate about, all without releasing control of the financial aspects of your business. Have sales reports sent directly to your phone, or log in to a website from the hotel to see real-time video of your business from a thousand miles away. Being a business owner in today's tech-infused world means that you can maintain control of what happens in your store and still lead a fulfilling life.
You may detect a theme in our suggestions: don't let technology be a burden on your business, but use the best aspects of it to generate more revenue, avoid preventable problems and, most importantly, find a quality of life that balances the business you love with the life you lead. As always, contact us if you have questions about what we can do to make your valuable time a little more free.