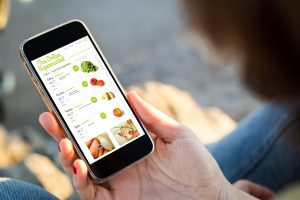 Over the past year, the grocery industry has entered an entirely new world, and independent grocers must keep up with changing customer expectations in order to survive and compete against large national chains or other independent grocers down the street.
Customers need stores to adapt to their changing needs and buying habits, and especially their evolving preferences for how they shop and the kind of fast and convenient experience they want.
However, it's also critical to maintain a human touch in the process because that's what sets many independent grocers apart and builds loyalty, even with today's more savvy and demanding consumers.
This is where using the right technology strategies is the key to combining the best of both worlds so you can adapt and thrive in this new environment. By embracing change and adopting new technologies and service models, independent grocers can be more attentive to shoppers while also meeting their demand for a faster, more convenient, and hassle-free shopping experience.
Here are a few ways that we've been helping grocers do this with a combination of technology hardware and point of sale as well as store management software.
E-Commerce, Curbside Pickup and Delivery
According to the latest data from Nielsen, online food and beverage sales increased by 83% to $39 billion from January 2020 to January 2021. And a huge part of that trend has been online grocery ordering for curbside pickup or delivery.
Consumers now expect and increasingly prefer to order their groceries online, especially for curbside pickups. When they do, they don't want to deal with hassles such as items being out of stock, orders not being able to be fulfilled on the same day, or having to wait in the parking lot for their curbside pickup because a store is having a hard time keeping up with scheduling and demand.
To get things right, your stores must be equipped to meet these expectations and capitalize on these new sales and service channels. And that starts with having the right technologies and systems in place.
At Data Cash Register, we've teamed up with Zebra Technologies and our other business partners to help grocery stores implement and optimize online ordering, curbside pickups and deliveries using a combination of our LOC Store Management Suite and Point of Sale, plus Zebra mobile and tablet computing solutions, barcode scanners and printers.
Using these technologies, we're able to connect store inventory and point of sale systems with in-house or third-party e-commerce and delivery systems that make it easy for customers to place and manage orders, pay for purchases, and arrange curbside pickup or home delivery at their convenience. 
We also equip store staff with the mobile technologies to receive, pick and manage orders, and to ensure the right inventory is in place, whether you're fulfilling orders from a store or warehouse, and either on your own or through a third-party delivery service.
The right solution varies depending on your existing business model and systems, your customer needs, and your business and customer service goals. But there are many easy-to-deploy technologies and integrations available to help expedite and simplify grocery e-commerce. There are affordable and manageable options for virtually any store and budget.
The key is to act quickly because the grocery marketplace and customer expectations have changed dramatically. Convenience is contagious, and now that so many consumers are ordering groceries online, things are never going to go back to the way they were before.
Convenient Self-Checkouts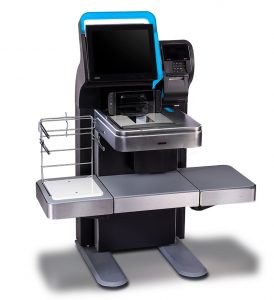 By now, most leading grocery chains have implemented self-checkout systems, and there's no question that consumers are using self-checkouts in big numbers.
A pre-pandemic report by PYMNTS.com found that 71% of consumers have used self-checkouts in supermarkets, and a survey by SOTI, an IOT and mobile device management firm, found that 73% of shoppers prefer retail self-service technologies over engaging with store associates.
These figures have been growing even larger over the past year, as stores have implemented more self-checkouts to handle unprecedented foot traffic and provide safer ways for customers to pay for their groceries and get on their way.
Consumers love self-checkouts because of their speed and convenience, but grocery stores also benefit by requiring fewer associates and less labor to provide checkouts. Instead, they can reassign associates from checkouts to curbside pickups, deliveries, or mobile customer service, where their human touch can play a crucial role and be a key differentiator in delivering superior service and helping customers with any questions or issues.
However, it's important to remember that self-checkouts must function well to make all of this possible. For example, a recent report by RetailWire found that nearly 80% of consumers needed assistance at least once during their self-checkout experience, and almost 30% were pulled aside by store associates to check their purchases.
These interruptions and inconveniences are the last thing that anyone wants in the self-checkout lane, so it's crucial to make the process as simple, intuitive and frictionless as possible.
One easy way to do that is by deploying our Digital Cash Register self-service kiosks powered by Zebra's MP7000 grocery scanners and scales. Zebra's MP7000 combines multi-plane 1D/2D bioptic imaging with advanced scanning performance and simplicity that helps speed up and error-proof checkout processes for maximum convenience.
When the MP7000 is combined with our self-service digital kiosks, users experience a checkout with easy-to-use touch screen displays and intuitive software that guides them through the entire process. They don't have to deal with poor screen layouts and bad prompts or instructions that often create confusion and errors with scanning, bagging, loyalty cards, and other parts of the checkout process. 
They can scan their items and check out quickly and reliably, without the headaches of needing assistance. Plus, they'll notice the difference right away, as soon as they scan their first item and discover that the MP7000 successfully captures product barcodes from virtually any angle and orientation.
We'll talk about the MP7000's scanning capabilities in more detail below, but if you're not already using LOC point-of-sale software with our DCR digital kiosks and Zebra MP7000 scanner scales, we highly recommend these solutions to make a world of difference in your self-checkout lanes.
Faster and More Contactless In-Lane Checkouts
Today's consumers don't just want speed and convenience when it comes to self-checkouts. They want the same qualities in traditional checkout lanes, and this is another area where point-of-sale software and technology play a huge role.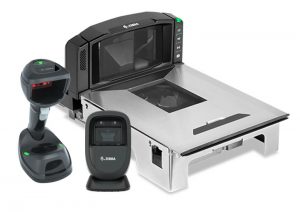 For example, innovations in checkout scanning technology have virtually eliminated the common problem of items needing to be lined up precisely in order to scan on the first try. Our partners at Zebra have been leading the way with the MP7000 checkout scanner scale, which has introduced advanced multi-plane 1D/2D bioptic imaging that finally delivers true "swipe-and-go" scanning performance.
Cashiers can simply move an item through the scanning area, and the MP7000 scans the barcode so quickly and easily that many are amazed and delighted at the difference such a simple improvement can make.
The MP7000's advanced scanning algorithms capture virtually every barcode instantly, whether it's printed on a product or label, or it appears on an electronic screen such as a digital coupon on a customer's mobile device. There's even an optional customer-side scanner that allows customers to scan their electronic and physical coupons as well as loyalty cards and impulse purchases while they're checking out. This way, cashiers don't have to scan these items and aren't slowed down.
With Zebra technology, cashiers and customers can also scan and capture checks, receipts, loyalty cards, and even utility bills. This allows purchases and other transactions to be processed faster and stores to extend scanning automation to more services for their customers.
However, Zebra's MP7000 delivers a lot more than just scanning performance. It also offers the lowest power consumption in the grocery industry, consuming 60% less power than other competing devices.
The MP7000 is also built with solid state technology that provides superior durability with no moving parts, which creates the fewest failure points in its class and results in fewer repairs, far more uptime, and much lower total cost of ownership (TCO). Its upper housing is designed with fewer components and parts as well, with a housing that can be removed without tools for much faster maintenance and repair time.
Mobile Technology-Enabled Customer Service
Most consumers today never leave their home without a smartphone, and many shop and order their groceries online using mobile apps on smartphones or tablets. Mobile devices put the tools they need for voice calls, texting, shopping, and productivity at their fingertips, and studies are now showing that they're looking for grocery store associates to be similarly equipped for better customer service.
A recent survey revealed that 73% of store associates believe shoppers have a better experience when associates can use the latest technology to assist them, and 58% of shoppers agree.
Whether associates are managing stock, helping customers find products in the store, or helping with curbside order pickup or online grocery orders, when they're equipped with enterprise-grade mobile computers, they're able to deliver better service in a variety of ways.
For example, they can use the LOC mFloor grocery mobile app and Zebra's MC55 touch handheld mobile computers or ET51 tablets with built-in barcode scanners to quickly locate inventory, call for assistance, and fulfill orders. When mFloor and these devices are combined with Zebra ZQ620 mobile printers, associates can also stock and label products faster and more effectively, and they can more quickly update prices for special sales and promotions.
LOC's point of sale and online ordering software can also be mobilized with Zebra mobile devices and printers to manage curbside pickups and deliveries. This helps automate these processes and allows staff to provide outstanding mobile service wherever it's needed, whether it's at the curbside, at designated pickup spaces in the parking lot, or at a customer's doorstep.
Determining the Right Technology Strategies for Your Store
Hopefully this article has helped you get a sense of the smart technology strategies you can use in your store to get a crucial advantage in today's competitive grocery market. But the ideal strategies and solutions depend on your store's unique needs and business goals.
That's where our team at Data Cash Register can help. We can help you evaluate the latest grocery technologies and service models, assess your systems and capabilities, and help you plot the right course for improving your customer service and optimizing your grocery operations.
Contact us now to schedule a discovery session and a complimentary technology assessment, and let's get to work on meeting your customer's expectations.