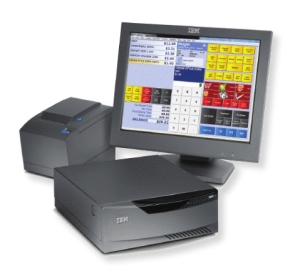 The IBM Store Management Suite is designed to deliver independent retailers with the highest level of service, operational efficiency and profit with a store management solution that is both comprehensive and low risk.
br>
This all-in-one solution manages services, processes and programs for one store, or hundreds of stores. This powerful management solution includes everything you need to serve your customers.
br>
There is no longer a need for multiple systems. The IBM Store Management Suite performs loyalty and promotional activies, inventory and receiving, DSD, centralized pricing, labels, reporting, back office and digital merchandising. Better yet, the solution is tailored for the unique needs of independent retailers with one seamless interface that is flexible and user friendly.
br>
br>
Highlights
---
br>
A complete store management solution for independent pharmacy; grocery and supermarket; nursery and garden; natural product and co-op; convenience and fuel retailers.

br>

Manages POS to back office, merchandising, hosting, warehousing and more.

br>

Easy to use applications, customizable for one store or hundreds
br>
br>
Contact us online
or call 1-888-429-4493
for more information on how to get IBM Store Management Suite for your store!