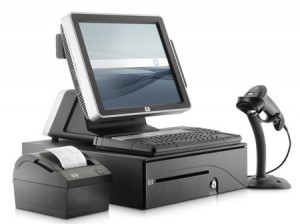 So, you are considering a POS system purchase? The company that you choose to purchase a system from will become your new business partner.
Consider the fact that all of your revenue will flow through this system and your success or failure will depend on this system serving you and your customers. That's a very important position within your organization!
Selecting the proper system and the proper systems provider is extremely important for your business success. Consider the following points before you select your new POS partner.

1. Require a Proven System Implementation Process
Your provider should have a highly detailed, step by step implementation process with a proven track record of success. The process will lead you through gathering the necessary information to configure your new POS system to meet the needs of your business. A detailed process will step you through the collection of your business information including item classification, reporting needs, credit card processing parameters, and more.
References from other end-users should be provided to you and you should contact them to confirm the providers capabilities.
2. Choose an Experienced Team
Will a trained and experienced person answer your questions when you call for help? This is very important. If your call is routed to a call center with inexperienced technicians or the call center is not available when you need them, your ability to process sales may be negatively affected. If your provider is a small operation with only one or two knowledgeable technicians, how will you obtain support if those people close their business or leave the company. A large team of experienced and available personnel is critical to your business.
3. Select a Proven Solution
The past, present, and future of a product is critical. It's easy to jump on the latest new offering to hit the market because the hype and flash of the media is sometimes overwhelming. But many of those new high flying companies are out of business in a few months because of poor business plans and/or management teams. Choose a product that has been around long enough to have great business practices built into security and remote management tools and support.
4. Evaluate the Total Price Beyond the Quote
The initial proposal usually includes hardware and software to get you started. Sometimes the professional services required for installation, training, and post-install support are not included but will be required to achieve a successful installation. Also, the period of free support after the installation is important. Hardware maintenance and repair policies can cause additional expense and the period of time that hardware will be repaired or replaced for free is important. Consider the following items and get quotes on these items from all providers to realize the total price to fulfill all of your needs:
Hardware – terminals, printers, scanners, computers, …
Software – operating systems, anti-virus apps, POS applications, credit card apps, remote system management tools
Training – system and software orientation, management, and operational training
Installation – communications cabling, physical system installation
Support – consulting, best practices, opening day support
Hardware maintenance period – repair and replacement period
Ongoing software support period – phone and software patch/update support
Maintenance contracts for software, hardware, and remote system management
These considerations should be evaluated thoroughly prior to purchasing a new POS system. This will save you time and money in the long term. Of course, there are other considerations that are important and your purchase decision will be based on your unique business situation.