By now you have probably heard about the rising trend in mobile technology in the retail environment.
A survey done by IHL Group found that 61% of retailers rate mobile technology as their top priority. This increased interest in mobile technology has spurred retailers to begin moving beyond basic transaction processing and begin integrating POS systems with marketing, merchandising, inventory, and Customer Relationship Management (CRM) data. This allows retailers to provide a personalized and interactive experience for consumers. Nearly two-thirds of retailers have identified the mobile POS device as central to this shift, extending the customer's experience outside of the traditional shopping lane and onto the floor, decreasing wait time while increasing employee/consumer interactivity through integration and engagement.

According to IHL's survey, more than 2.7 million tablet devices will be shipped for use in North American retail and hospitality by 2015, an increase of 450% over current rates. These figures don't even take into account the handheld devices that retailers are scrambling to roll out in mobile POS deployments. So what can mobility do for you and why should you begin integrating this technology into your retail operation? The answer is simple, mobile POS, inventory and a better customer experience can provide more money in your wallet.
1) Mobile POS
Mobile POS is an easy way to increase customer experience that ultimately can put more money into your pocket. Mobile POS devices act as an extension of your traditional point of sale lane allowing you to do things like never before such as queue bust. Transactions can be scanned on a handheld device and resumed at the lane or register. This can dramatically decrease wait times and the chance of "balking", when a customer decides not to enter the line because of its size. Shorter wait times provide your customers with a better experience increasing the likelihood they will return for future purchases.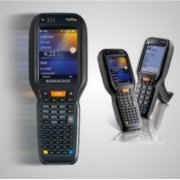 Some retail environments such as nurseries, co-op and bulk sales prove difficult for both merchants and customers at the time of purchase. Often the customer or merchant needs to wheel a heavy potted tree, bags of mulch or other large items from outside or a warehouse to the POS and then to the customer's car. Instead, simply complete the transaction from anywhere using mobile devices such as handhelds or tablets paired with a mobile printer. Mobile technology untethers the merchant from terminals and workstations allowing them to complete transactions on the fly.
2) Mobile Inventory
Receiving and inventory processes can be optimized through the use of mobile technology. Changing prices and counting inventory is faster and easier than traditional methods through direct database and peripheral connections via Wi-Fi and Bluetooth. Mobile inventory deployment can be configured to update instantaneously with the POS and back office. This often reduces labor hours required for inventory and item maintenance giving you more time to spend with what matters most, your customers.
3) Increase customer engagement and satisfaction
Mobile devices can give store associates access to a wealth of information, and highly visual devices that can be used to develop stronger customer relationships and deliver highly personalized service. Perform price checks, check warehouse stock, provide coupons and promote new products directly from the sales floor. This allows you to spend more time getting to know your customers, understanding their needs and building a relationship based on trust and quality service.
Contact us today to put mobile technology to work in your operation!